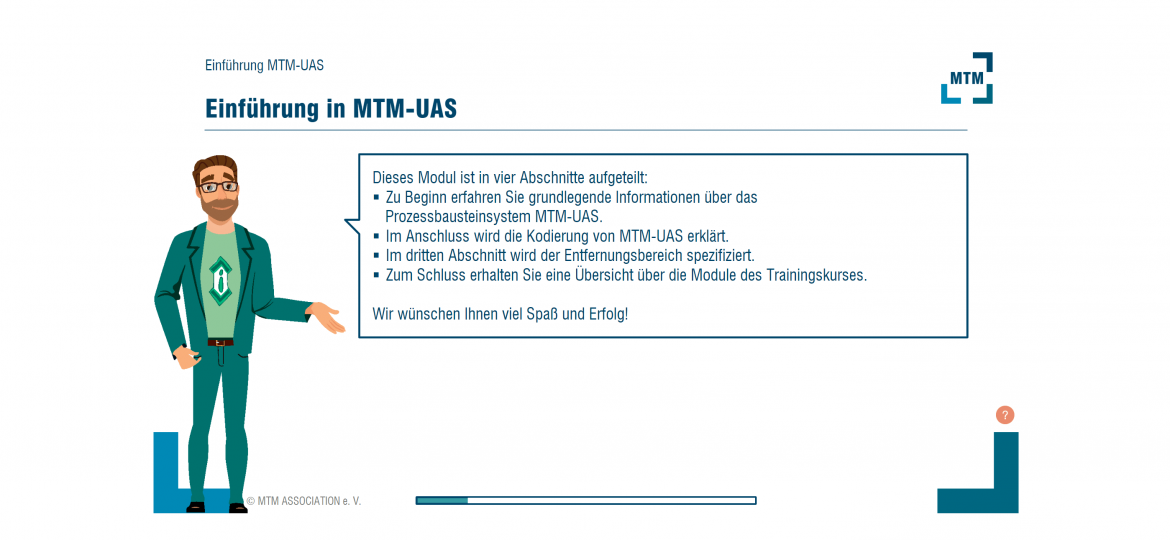 Anyone who has recently taken part in training on the MTM-UAS® process module system has already been able to benefit from the integration of the new cloud-based MTM software solution TiCon for Web into the training. As of April 15, the motto for further training courses will be: TiCon for Web inside! This applies to MTM-LOG® (logistics), MTM-VI (visual inspection) and MTM-MEK®.
A database for practicing
Initially, the "empty" database was available for practice, including exercise examples and sample solutions, in German and English. In recent weeks and months, the team led by Manuela Ostermeier, Head of Digitization and Internationalization at MTM Training, has been working with colleagues in the Digital Solutions department on additional language versions. As of April 15, TiCon for Web is also available in Spanish, Portuguese, French, Hungarian, Italian and Polish. "This is not only a benefit for users of the software solution itself, but also for participants in MTM training courses around the world," says Dr. Thomas Finsterbusch, head of the MTM Academy.
From MTM expert to licensed MTM instructor
The expanded range of languages offered by TiCon for Web is also reflected in the number of national and international bookings. The rising booking numbers, in turn, make it necessary to increase teaching capacity. "We are therefore offering experienced MTM experts the opportunity to qualify as licensed MTM instructors and then work nationally and internationally as trainers or instructors with a focus on MTM and EAWS practitioner training," describes Thomas Finsterbusch. The job posting can be found in the Careers section of mtm.org and right here.

Digital intermediate tests in the classroom course
Another innovation concerns the MTM-1® Base training. "This is where the e-learning and classroom learning formats merge to a certain extent," says Thomas Finsterbusch. The revision tasks are embedded in the classroom course as small digital interim tests. This gives participants the opportunity to check their level of knowledge after each module. "They receive immediate feedback so that mistakes don't manifest themselves in the first place," he describes.
Do you have any questions about MTM training?
The course organization team will be happy to help and advise you. Simply send an e-mail to training@mtm.org.