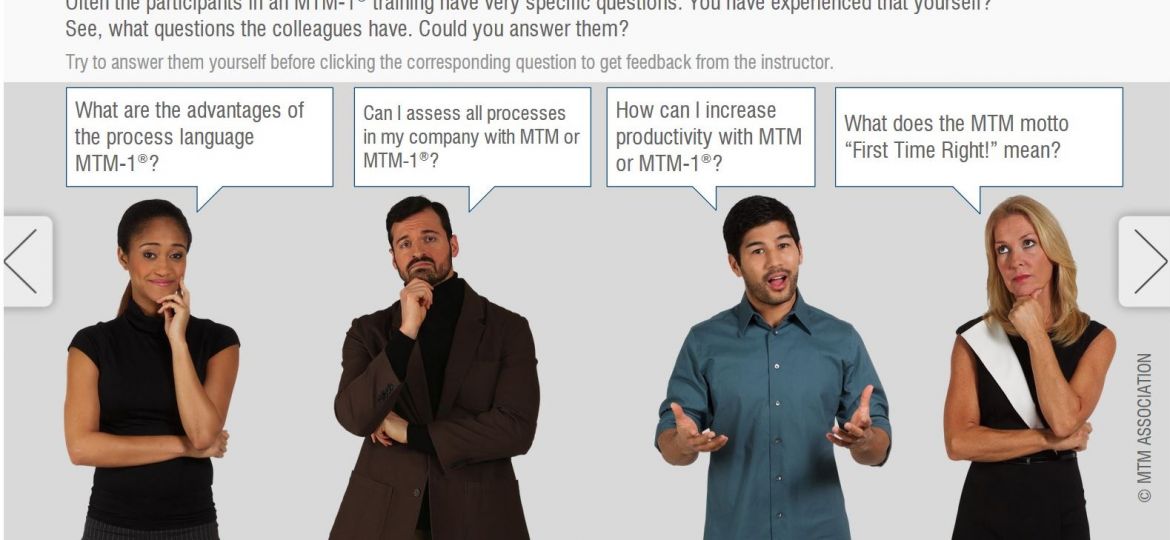 In the first half of the MTM training year 2022 alone, almost 3,000 participants took part in an e-learning course, webinar or classroom event. This is well above the average level of interest in recent years. Training courses that were particularly in demand were MTM-1® Base and MTM-UAS®. "We are on track to surpass the 5,328 completions from 2021," said Dr. Thomas Finsterbusch, head of the MTM Academy, at the meeting of the MTM Academy and MTM Institute teams during the Summer Academy. He said it was particularly gratifying that the "Blue Card" had already been issued 250 times this year via the One-MTM network. "In other words, MTM practitioner training continues to gain international acceptance," emphasized CEO Prof. Dr. Peter Kuhlang. It is not likely that the proportion of face-to-face courses will rise again; the trend toward digital training formats continues.
A lot has happened in recent months, and not just in the further development of digital training formats. There is also news to report from an organizational perspective. For example, the lead time for organizing and processing a training course – from the collection of participant data to the notification of the examination result – has been significantly reduced. "Our aim is to be able to notify the participant of the result no later than one week after the examination," says Thomas Finsterbusch. In some cases, he says, the result was even available on the day of the exam. And work is already underway to implement a new idea: the automatic conversion of certificates into badges.
Those interested in MTM training who speak Spanish can rejoice: This fall, the MTM-UAS® E-Learning will go live in Spanish. MTM-UAS® e-learning in Chinese, Hungarian, Italian and French could supplement the MTM training offering in the coming year.
For details on the current training offering, visit training.mtm.org.
Contact:
training@mtm.org