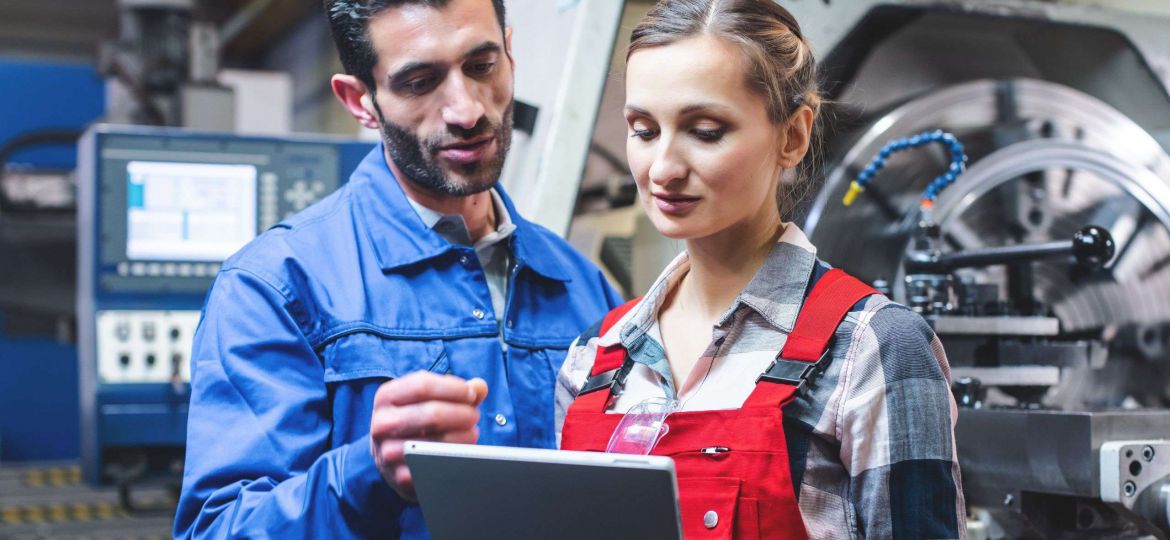 "The Future of Work" will be the focus of the 3rd International E-MAS Conference starting on February 27, 2023 in Aguascalientes, Mexico. E-MAS is a continuing education program for the manufacturing industry in Spanish-speaking Latin America, which was launched by educational institutions, scientists, companies and government institutions. In the follow-up project Y-MAS, the MTM ASSOCIATION e. V. is once again active alongside the FIR e. V. institute at RWTH Aachen University, WBA Aachener Werkzeugbau Akademie GmbH and the engineering service provider PEM Motion. The courses offered as part of the program in blended learning format (e-learning platform + inverted classroom + webinar) impart knowledge and skills for continuous improvement of the production process, adaptive design of technical systems and keeping the workforce healthy. Part of the MTM ASSOCIATION e. V. is the qualification in the areas of ergonomic work design and productivity management.
Digitization and internationalization of training products in the work economy
MTM ASSOCIATION e. V. as co-organizer of the 3rd E-MAS Conference is also represented in the multi-day lecture program. Prof. Dr. Peter Kuhlang, CEO MTM ASSOCIATION e. V., and Dr. Martin Benter, Team Leader Digitalization & Automation of MTM Methods, MTM Institute, will speak on the one hand about the future of digital work design. In another presentation, they will outline the effects of digitization and internationalization of training products on the work economy. In addition, the two experts will offer the participants, who come primarily from Latin America, a workshop on productive and healthy workplace design using the MTM method standard.
MTM-UAS® analysis at the push of a button – this is how it works
The E-MAS conference with the future of work in focus will take place at the same time as the CPSL conference "Production Systems and Logistics". Both conferences are embedded in the international congress Innovation for Realization (I4R). At the CPSL conference, Dr. Martin Benter will speak about the MTM process module system MTM-UAS®, which is the most widely used MTM process module system in the world, and will take a look at the near future of digital work design. After all, with the MTMmotion® interface solution, it is already possible to derive a rule-compliant MTM-UAS® analysis from digital motion data – generated via virtual reality, for example.
The next opportunity to experience this live in Germany is the LATC, the big meeting of the German-speaking lean community on 16 and 17 March 2023 in Mannheim.
Read more about VR and MTMmotion® here.