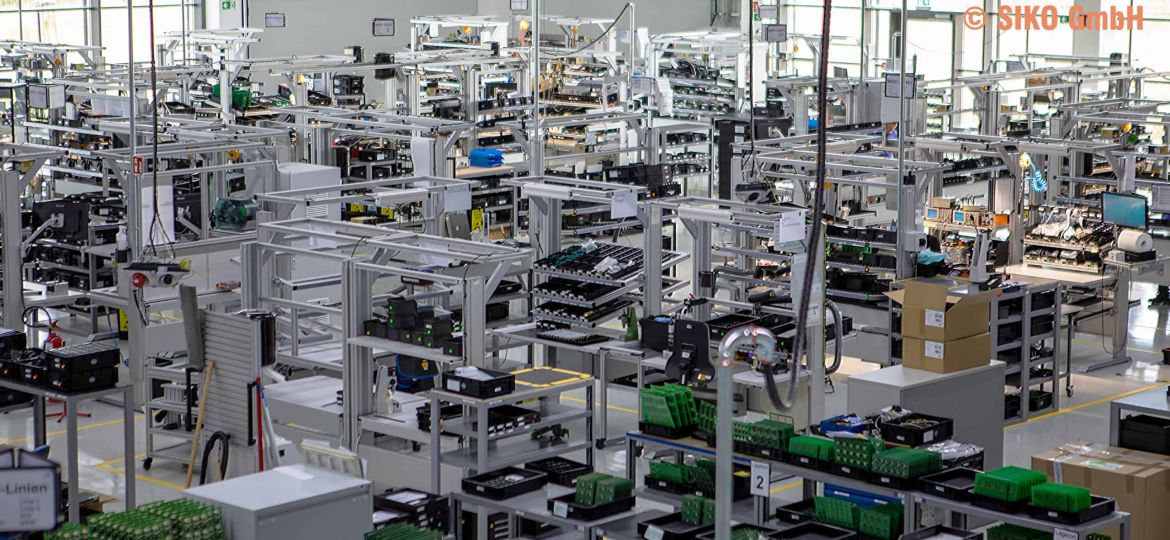 Workplaces arranged in a U-shape, electrically height-adjustable work tables, optimal reach, short distances, flexible provision of materials, individual lighting – SIKO GmbH relies on efficient and ergonomically designed work at the new location in Buchenbach im Breisgau. The manufacturer of measurement and drive technology brought in two specialists to plan and implement modern workplaces in manual assembly: item GmbH, one of the leading providers of modular systems for industrial applications, and Deutsche MTM-Gesellschaft mbH, an expert in prospective planning and design of work systems with the global method standard MTM (Methods-Time Measurement). Everyone involved is convinced of the result: a significant increase in productivity in assembly and satisfied employees.
SIKO GmbH, item GmbH and Deutsche MTM-Gesellschaft mbH have now summarized the most important steps on the way to the goal in a use case. In the user report, interested companies can find out, among other things,
why the actual analysis of the established processes is at the beginning,
What specific measures should be taken to achieve more efficient assembly,
why ergonomics contributes to employee satisfaction and operating results,
What anticipatory factory planning looks like,
how SIKO deals with issues such as personal responsibility of employees, achievement of production targets and working time models
The advantages of the MTM method in terms of transparency in work processes, recognition of potential and measurability of effects
And what sets the item workstation system apart from other solutions.
In the project, Dr. Steffen Rast, head of the Ergonomics department at Deutsche MTM-Gesellschaft mbH, focused on prospective planning using the MTM method and the EAWS® tool (Ergonomic Assessment Work Sheet) to assess the ergonomic risk a manual activity. According to Rast, prospective planning involves the following questions: How do I avoid stress? How should I set up the workplaces in factory planning in the best possible way? How should the connection of certain jobs look like, for example from logistics to actual production or to the testing process? "What was decisive at SIKO was flexible height adjustability, so that employees can switch between sitting and standing. But individually adjustable lighting and the arrangement of the workstations also played a role. The MTM process with its standardized process modules and the ergonomics evaluation with EAWS offer valuable support here," emphasizes Rast.
The user report "Increasing efficiency and ergonomics: Planning and implementation of modern workplaces in manual assembly"
read HERE.
The video of the Use Case:
Your contact person at Deutsche MTM-Gesellschaft mbH for the project:
Dr. Steffen Rast, Head of Ergonomics, email:
steffen.rast@mtm.org