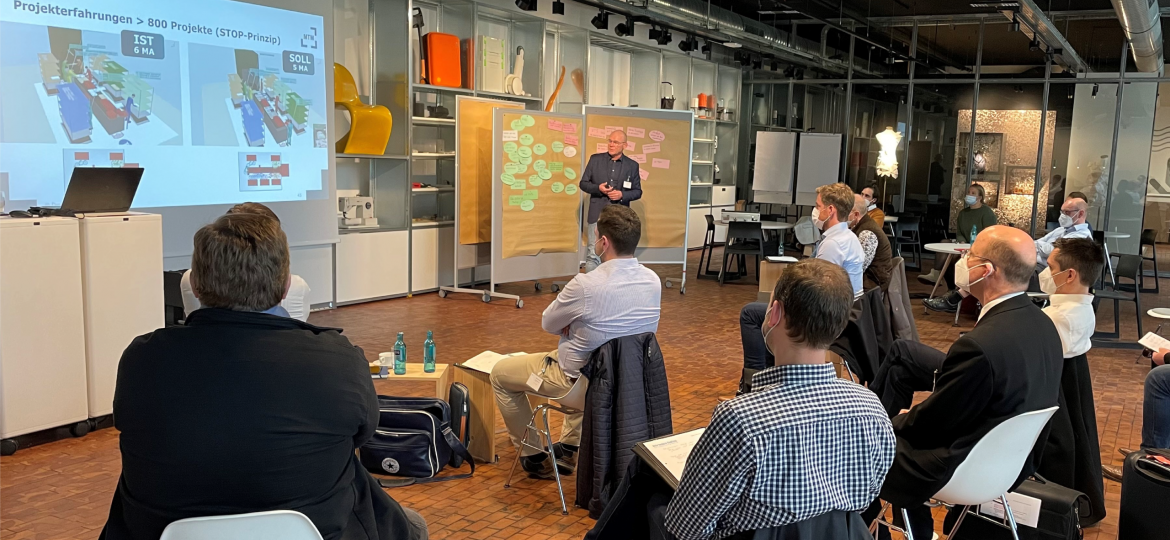 The members of the AG Industrial Engineering of the Working Group for Economical Manufacturing (AWF), which was founded just over a year ago, met on 26./27. April 2022 at ERCO GmbH in Lüdenscheid, a member company of MTM ASSOCIATION e. V. The focus was on the current challenges for manufacturing companies and the contribution that industrial engineering must make in the systematic planning and design of work systems if it wants to be perceived as the engine of value creation in the company.
Deutsche MTM-Gesellschaft mbH is also involved in the Industrial Engineering working group. Ralf Jaehnke, Head of Consulting, and Dr. Steffen Rast, head of the Ergonomics department, brought with a lecture on methodical ergonomics assessment with EAWS® (Ergonomic Assessment Work Sheet). The latest best practice example for using the ergonomics evaluation tool is SIKO GmbH – more you can find out more here.
The meeting of the working group in Lüdenscheid was an inspiring event, stated Steffen Rast. Once again, theory and practice on the subject of industrial engineering were excellently combined here. A tour of the company and an exchange of experiences offered plenty of suggestions for designing the workplaces and improving value creation in your own company. "I found the lectures by Prof. Dr. Jürgen Wunderlich, the technical leader of the working group, presented the roadmap for the prioritized topics," says Rast.
To learn more about the EAWS® ergonomics assessment tool, visit HERE.