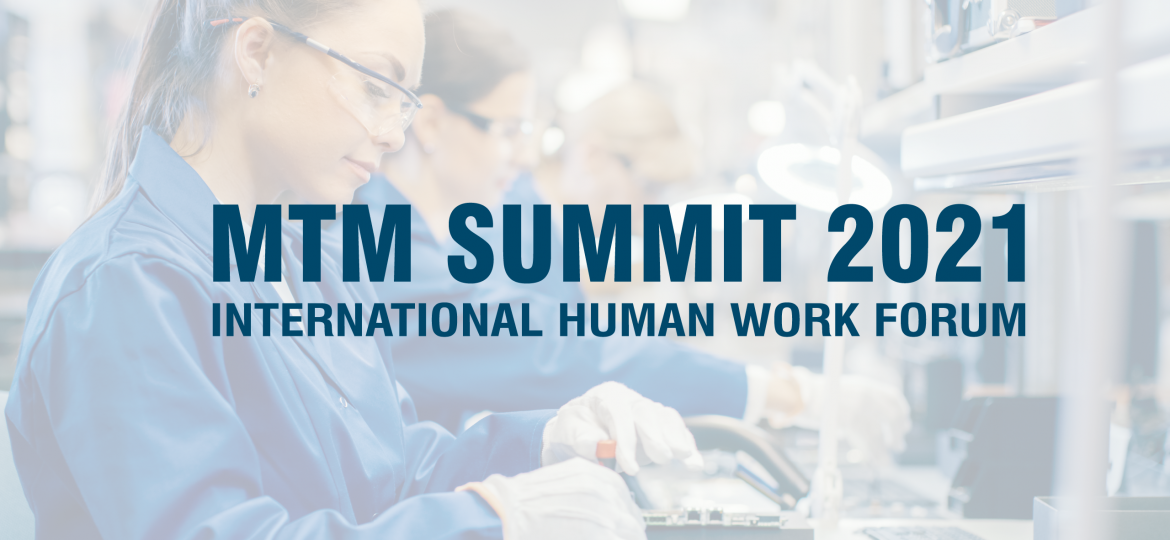 More than 550 participants online and in person attended the first edition of the MTM SUMMIT – International Human Work Forum on October 20-21, 2021, consisting of Digital Solutions Day, Community Day and the conference within the conference: the EAWS International Symposium of Fondazione Ergo-MTM Italia. Prof. Dr. Peter Kuhlang, CEO of MTM ASSOCIATION e. V. and host of the MTM SUMMIT, drew a thoroughly positive conclusion.

This was due to the appearance of internationally renowned speakers, the top-class contributions from science and business practice and the great interest of the participants in the process language MTM and in the future of industrial engineering. A heartfelt thank you is due to all of them. "Last but not least, it was of course quite wonderful for me and the entire MTM team to meet up with our colleagues in person again after a long time and also to be able to make many new contacts," Kuhlang emphasized.
For those who want to review or listen to individual contributions: The event platform of the MTM SUMMIT 2021 will remain open until the end of the year. All participants can therefore continue to use their login. The recordings can be found under "Presentations" – in the order of the conference program. In addition, individual presentations are stored in IRAS, the MTM organization's information and archiving system. Access is also available here via login.
After the MTM SUMMIT is before the MTM SUMMIT. The organizing team is already thinking about next year's event. You can already make a note of the date: October 19/20, 2022, when there will also be something special to celebrate: 60 years of MTM ASSOCIATION e. V.